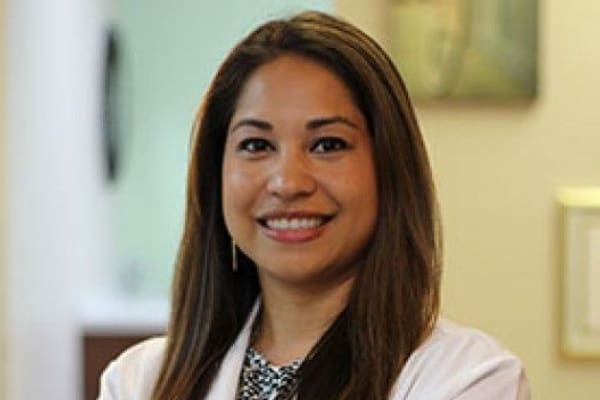 About Dr. Precious Thompson
Dr. Thompson is the founder of Thousand Oaks Dental, and a board-certified dentist who provides comprehensive general and cosmetic dentistry.
Dr. Thompson grew up in Corpus Christi, TX and graduated with honors from Richard King High School where she was an active member of yearbook, the golf team and the drill team.
She then attended Texas A&M University of Corpus Christi and held leadership positions with Alpha Gamma Delta Fraternity and Student Government. She graduated Summa Cum Laude with a BA in Marketing.
Dr. Thompson earned her Doctor of Dental Surgery degree at the University of Texas Dental Branch in Houston, TX in 2010.
As a dental student, she held numerous leadership positions with American Student Dental Association, Texas Association of Women Dentist and Psi Omega Fraternity. She also chaired numerous events that raised scholarship funds and provided dental care to underserved children.
Dr. Thompson is an active member in the following professional organizations:
American Dental Association
Texas Dental Association
San Antonio District Dental Society
Academy of General Dentistry
Texas Academy of General Dentistry
San Antonio Academy of General Dentistry
Texas Association of Women Dentists
Address:
Thousand Oaks Dental, 2235 Thousand Oaks Drive #120, San Antonio, TX 78232, USA